Our School [Ein Hysgol]
Our School
Ein Hysgol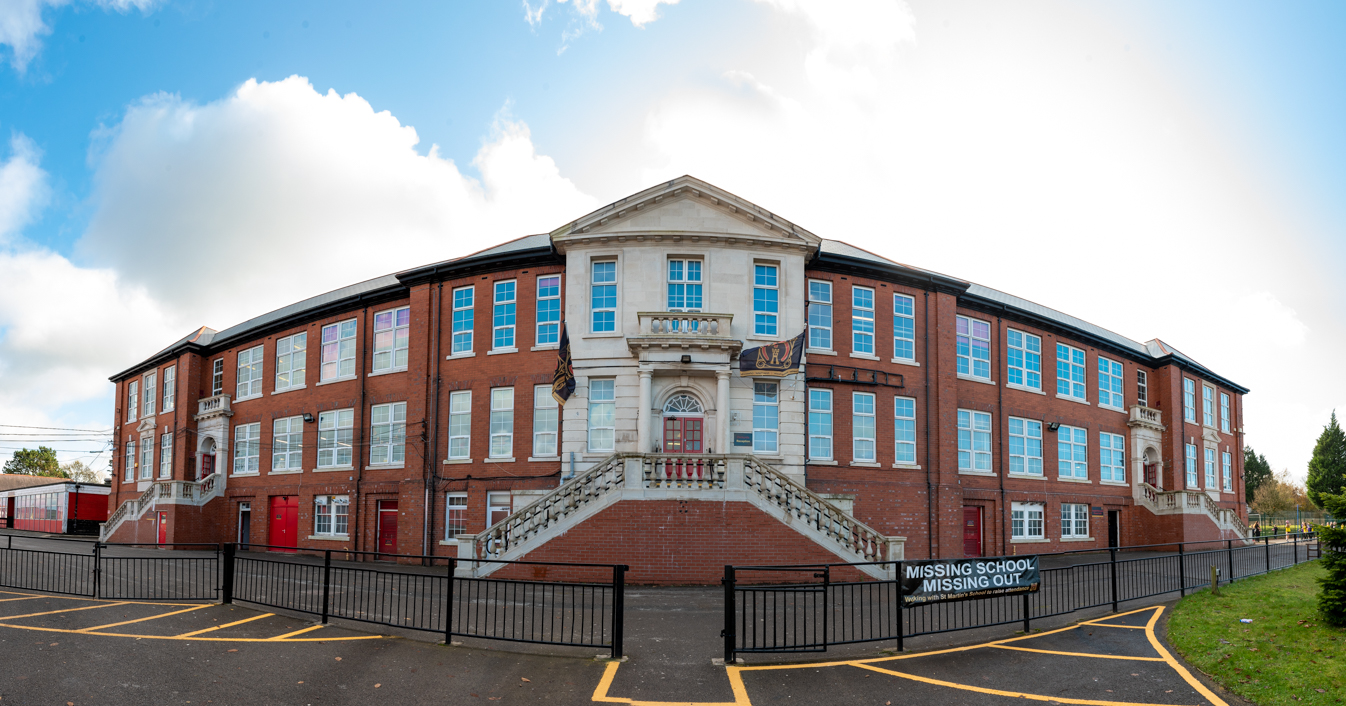 Welcome to St. Martin's school website. It gives me great pleasure and pride to introduce our school to you.
St Martin's School is an exceptional educational community where we work together to inspire all students to be their very best. Our school is a place where the potential of every child and young person is recognised and where their skills, talents, ambitions and dreams are nurtured.
Educating children is a great responsibility, honour and an immense privilege. At St. Martin's our exceptional teachers and support staff do this very well by working in partnership with our young people to guide each and every child as if they were their own.
We only recruit the very best teachers at St Martin's. It is these people who inspire the children to succeed and whom I have the pleasure to work with on a daily basis to shape the future generations of our country.
Our aim is clear; we will not be content until every child that is educated at our school is:
ambitious, capable and prepared for learning throughout their life
enterprising, creative contributors, ready to play a full part in life and work
ethical, informed citizens of Wales and the world
healthy, confident individuals, ready to lead fulfilling lives as valued members of society
We believe that the development of the whole student is vital to equip them with the skills and personal attributes to meet the ever changing challenges and opportunities of a globalised society.
St Martin's is a supportive, challenging and vibrant community that equips students with the best possible preparation for their future lives.
We find our children take advantage of opportunities to study, have new experiences, develop new skills, form lasting friendships and achieve academic success and healthy wellbeing.
They also know that excellence comes from high aspirations and hard work. Every child is capable of ambition and endeavour, and therefore every child is capable of outstanding achievement. More simply, achievement is dependent on a positive growth mind-set.
I invite you to look closely at our website and visit our school to share in the unique environment that accelerates students' attainment whilst carefully and expertly caring for their wellbeing.
I look forward to working with you and your child as they progress to adulthood as confident and skilled learners.
Mr L. Jarvis
Headteacher