ICT & Computer Science
ICT & Computer Science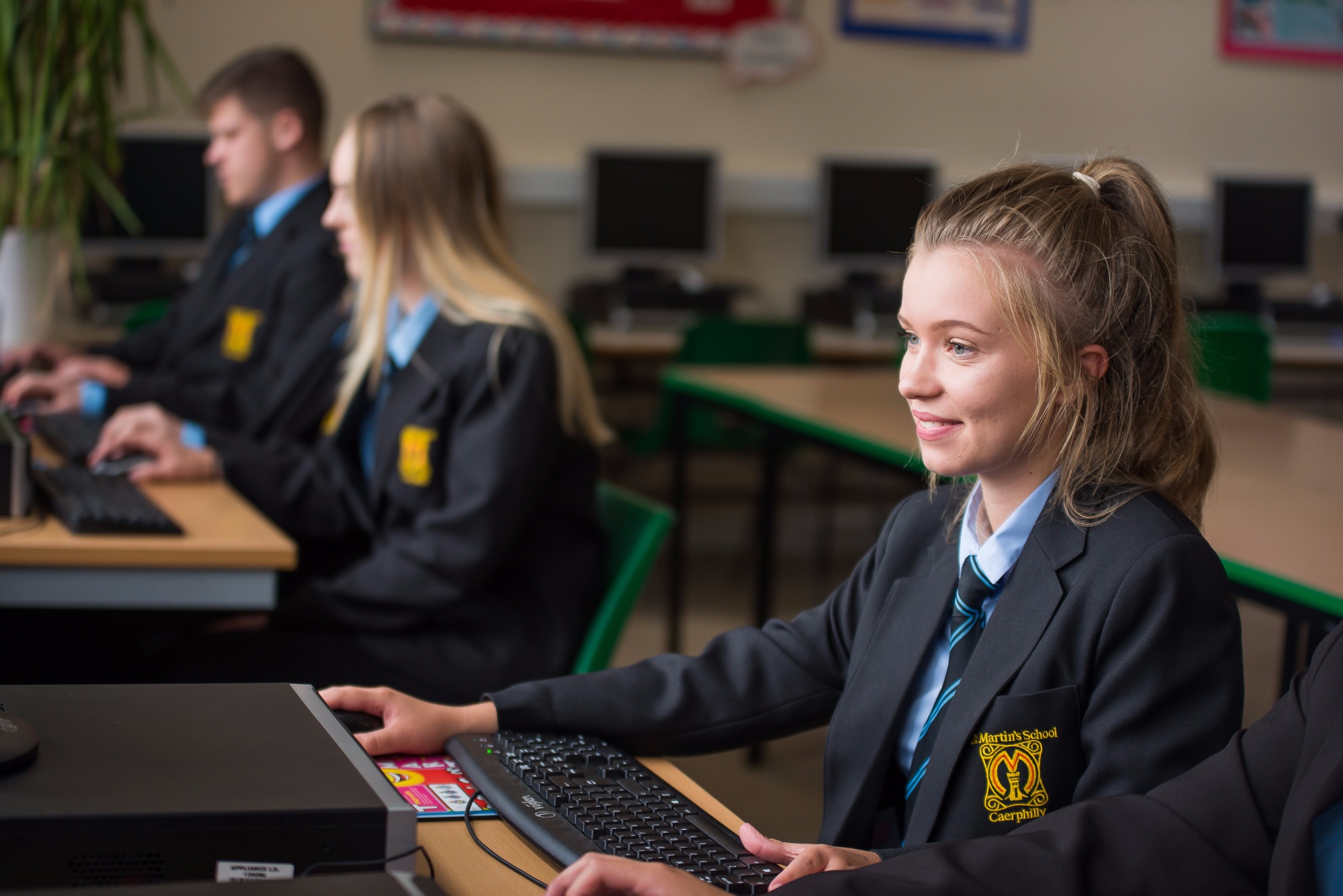 At St. Martin's School we have seven ICT suites that are used to deliver ICT & Computing curriculum and also cross curricular use. All of our main ICT rooms have Apple Mac computers alongside our Expressive Arts faculty who have a full suite.
Students have access to the latest hardware and software packages to ensure they are at the cutting edge of technological advances. In lessons students use the a range of leading online platforms such as Showbie, SeeSaw and Google Classroom to create e-portfolios whilst receiving teacher and peer feedback easily and more effectively.
Key Stage 4 ICT
Learners opting to study ICT follow the WJEC syllabus where two controlled assessments over the two years account for 60% of their overall grade and two written examinations have a 40% weighting. While the two examinations will focus on the theory behind Understanding ICT, the controlled assessments will test the learners spreadsheet modelling, desktop publishing and data handling skills in Year 10 and then multimedia/web developing skills in Year 11.
GCSE Computer Science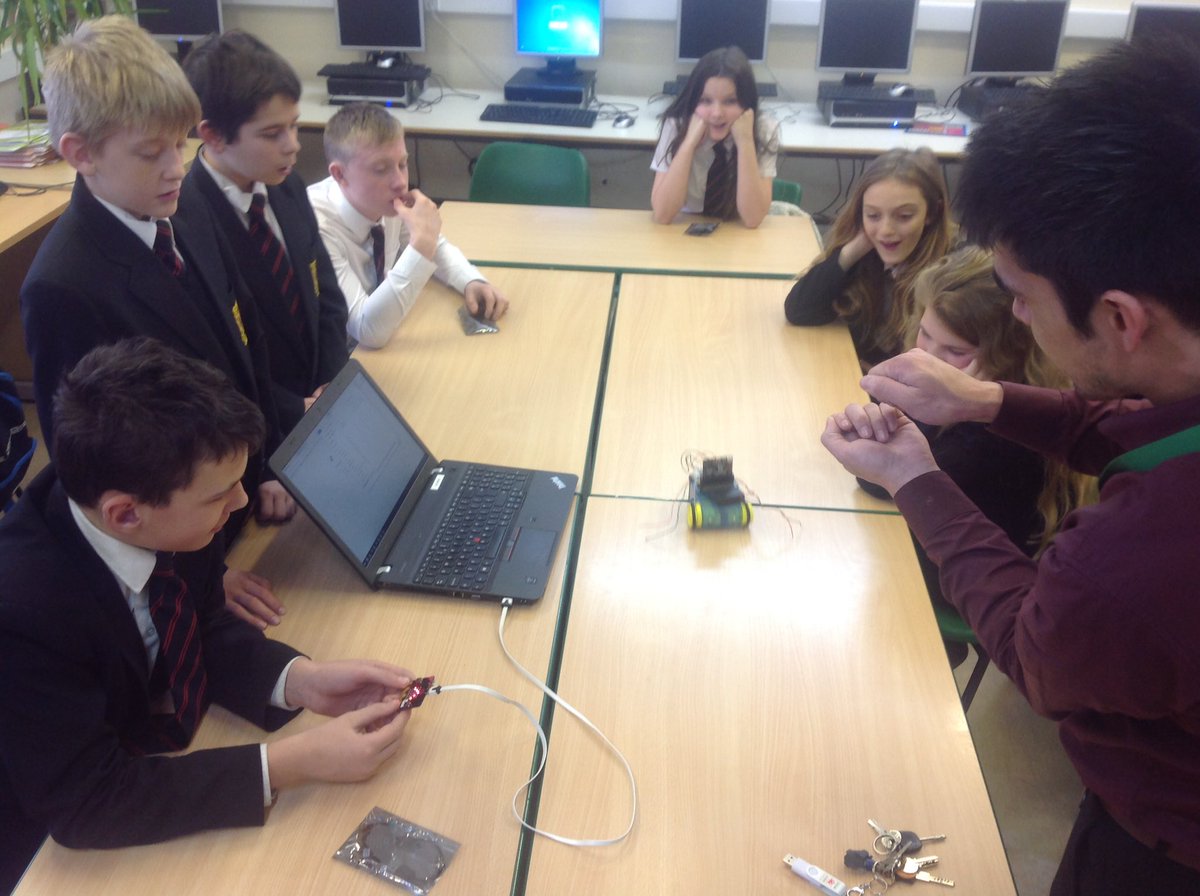 Available due to popular demand as a GCSE option for the first time for 2016 – 2017, this course is made up of three units.
Unit 1 is a written examination worth 50%
Unit 2 is an on screen externally marked practical examination work 30%
Unit 3 is a controlled assessment worth 20%
The written examination will focus on the understanding of computer science, the on screen test will test a variety of areas such as greenfoot programming and finally the unit 3 project allows learners to develop a python program.
Key Stage 5 ICT - AS & A Level
The course delivered at Year 12 consists of a multimedia based project worth 40% and a 60% examination. The examination also requires students to develop a spreadsheet system in lessons and use in the external examination. The weighting at A Level is the same as AS Level (40% project and 60% examination). The project gives our learners an opportunity to develop a complex database system along the external examination.
Extra Curricular - Clubs & Visits
We a number of enrichment opportunities - one of which is code club. this takes place every Tuesday at 2.40pm in room 55. As a department, we maintain a close relationship with University of South Wales and their Technocamps team who also deliver a customised program of study where participants enjoy enhancing their computational skills throughout the year.
We have recently re-launched our Digital Leadership Team. Our school digital leaders attend meetings every Wednesday at 2.40pm in room 55. Last year they provided training sessions for staff, presented to other school digital leaders in Cardiff University and took part in Digital Communities Wales training. Any student interested in applying to become a digital leader should enquire with their ICT teacher for more information.