Year 8 Sponsored Swim - Update
Year 8 Sponsored Swim - Update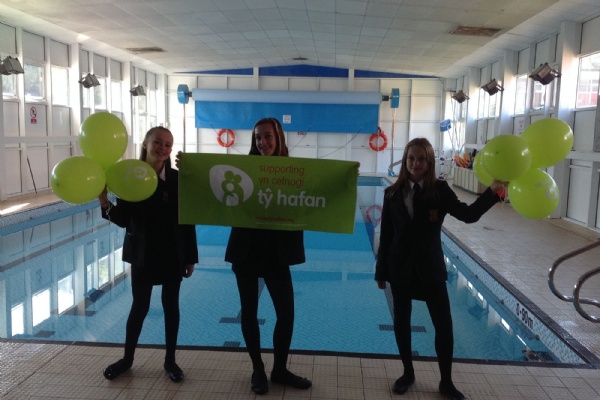 Wednesday 5 October 2016
Class 8A completed their sponsored swim in PE today. Their target was to swim 10km in two lessons as a class. In total they have beaten their target and have mananged to achieve a fantastic 14.32Km over the two lessons.
Pupils are bringing in sponsorship money next week so I will let you know the total then.
Monday 3 October 2016
Class 8SA have been taking part in a sponsored swim today, and will be completing it on Wednesday. They are trying to swim 10km as a class over two PE lessons, hoping to raise funds for Ty Hafan. Well done and best of luck for Wednesday!