Smart Radio Broadcast & Stop Motion Animation
Smart Radio Broadcast & Stop Motion Animation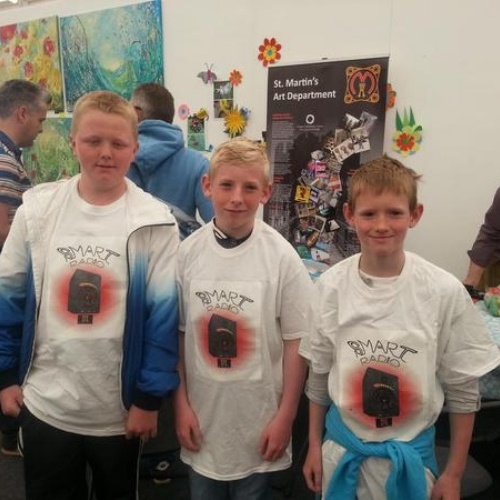 During the recent Urdd pupils and staff from St Martin's held an animation workshop using Stop Motion on I Pads. It was a great success and well received by the public who took part. Well done to Mr Mock who is now looking to be the next Walt Disney after his introduction to animation. A big thank you to ex pupil Carys Carter who took time out from studying animation at degree level to help out.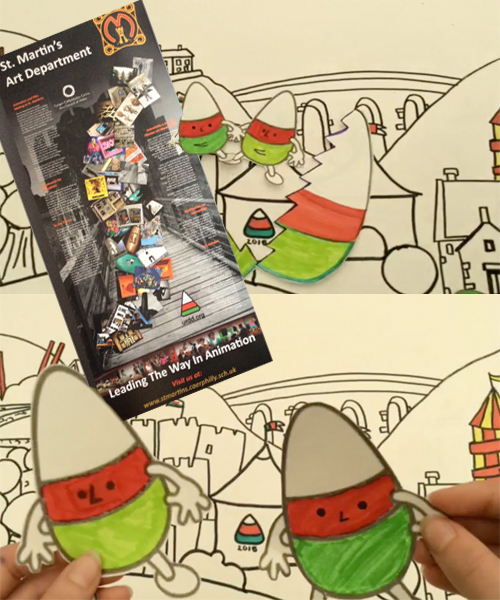 Year 9 are currently working on an animation to mark the role of women in the miners strike in mid 1980's. They working with professional animators Gritty Realism. The project should be completed in time for showing around animation festivals and local venues next September. Watch this space!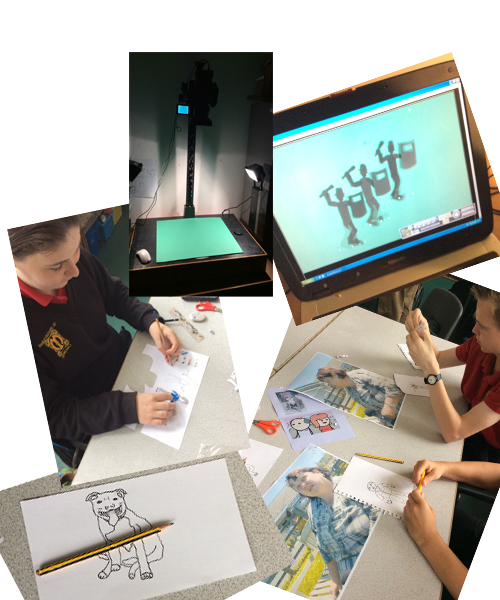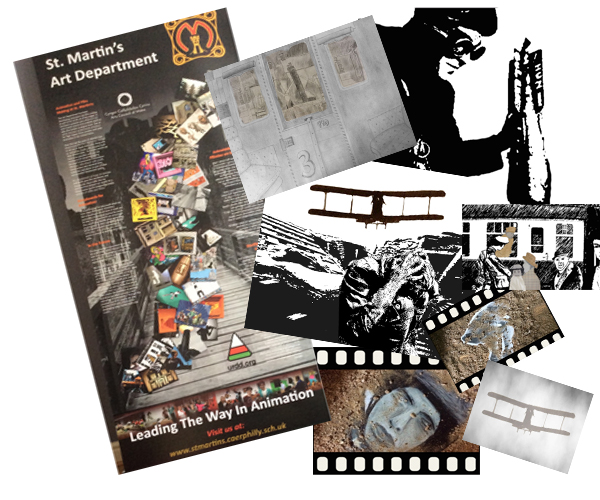 The Art Department has continued working hard developing its animation work this term. Pupils in 8S have been putting together an animated film to commemeorate World War 1. The film is about a young soldier from Cearphilly fighting in the trenches. The group have been working in many mediums ranging from drawings, Photoshop, stop motion, sand animation and cut outs. Hopefully the film will be ready for its premiere in September after editing through the summer.
Well done to Jack Williams in year 8 our resident DJ on Smart Radio who came along to record the Urdd experience for our school radio. He was aided by none other than multi lingual Caleb Mock who both interviewed people in English and Welsh. They were most professional and did our school proud.