Revealed: PSG's plan to infiltrate English football - and take over the world
Revealed: PSG's plan to infiltrate English football - and take over the world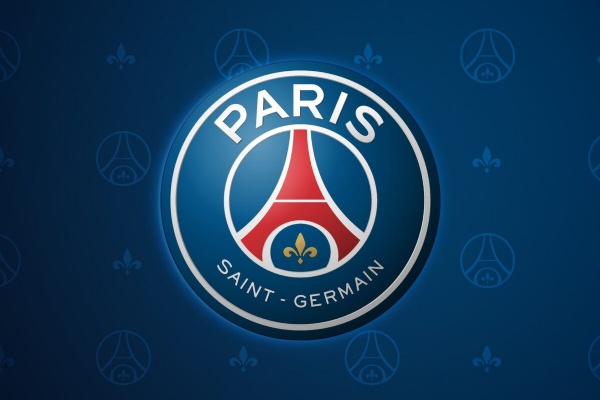 At the intersection of the A13 and A14 motorways outside Paris, a £250million, 74-hectare state-of-the-art training ground, with 17 pitches, is being raised. Quite literally - Paris St-Germain's vast new facility is being constructed across three levels with an elevation of 150 feet from bottom to top, to represent the journey from joining the club to making it into the first-team. The latter's facilities will be at its highest point.
Around 800,000 cubic metres of soil alone have been moved just to shape that configuration. To put it scale in perspective, the training ground is more than twice the size of Manchester City's, which was generally regarded as the best in the world when it opened, and two-and-a-half times that of Tottenham Hotspur's.
Meanwhile, PSG are also opening their latest academy in Caerphilly, less than 10 miles north of Cardiff. Wales is the 15th country PSG has moved into with 22,000 children attending their sessions, wearing PSG gear, idolising their players and being coached in the "PSG way". By Easter, there will be 20 academies in England and Wales alone, across cities from Manchester to Brighton.
And, in the week that PSG face Real Madrid in the second leg of their last-16 Champions League tie, it was announced they have become the first football club to open a store in New York. The shop in Fifth Avenue follows on from one in Los Angeles, three in Japan and one in South Korea.
Of course beating Real (they have a 1-0 advantage from the first leg in Paris) is the absolute priority. PSG's intense ambition is to finally win the Champions League as they also fight to keep Kylian Mbappe and decide whether Mauricio Pochettino – who they kept out of the clutches of Manchester United and Tottenham Hotspur last year - will remain as their head coach.
PSG, backed by the financial might of Qatari Sports Investments, is a club with serious global ambitions; one that believes it will eventually become the biggest sports franchise in the world. Not just bigger than football rivals such as Real or Barcelona but bigger than the Dallas Cowboys and New York Yankees.
"What we are trying to achieve is to make Paris St-Germain the coolest brand in the world in sport," Fabien Allegre, the club's brand director, says. "I think that Paris St-Germain is part of the next generation. Of course we have the (tie-ins with the) Jordan brand, we have Dior, but between that we also have collaborations with young, talented designers and artists and are trying to cover all the interests of the youth whether that's fashion, music, art. It's all in one. It's not just about marketing and merchandising, there is the full ecosystem of the big professional football club, its IP."
The academies are important to PSG's ambitions, as is the merchandising – PSG's shirts are extremely fashionable - and the on-field success. PSG have certainly tapped into the modern phenomenon of young people following more than one team and even following individual players such as Mbappe, Neymar and Lionel Messi.
"Having iconic players in our team is a fantastic accelerator," Allegre says, with the UK having been the club's most important market outside of France. "Young people can have their team from the UK but also have PSG in their heart. The idea is not to have the kids become fans of PSG first and secondly an English club. In England football is very, very strong. Grandfather, fathers, sons, daughters - they support one club for generations and that is never going to change. The idea is to propose something different for the kids and for them to care about a second club."
Maybe in Caerphilly they will discover the next Aaron Ramsey – who was born there – or Cardiff-born Gareth Bale but it is not the main aim. "We will be very happy if the next Welsh superstar was to come from our PSG academy," Allegre says. "It's not the first objective but I don't see any English club having this kind of school in France. Next year we are going to have the new training centre, a big one, and that's obviously also a way to attract good players as well."
At the training ground, which is a hive of activity as building progresses and pitches are laid, there will be a 10,000 square metre first-team block with 43 rooms, therapeutic swimming pools and elite facilities and further down an academy building with its own school including 15 classrooms, a library, accommodation for up to 180 young players, a 3,000-seater stadium where the women's team will play and a 230-seat auditorium. There is even a vegetable farm and two-and-a-half hectares of pear trees to produce the club's own juice while 4,000 trees are being planted. It is due to open in 2023 – in time for the Olympics in Paris the following year – and such is its scale it has been dubbed a 'sports city'.
"To sustain our transformation in the long term, it's key that we not only attract today's best players but also that we grow the best players of tomorrow. It is a must," says PSG's president Nasser Al-Khelaifi.
Paris – followed by Sao Paulo in Brazil – is a hotbed for football and the club is desperate to tap into that. "The Paris region produces the most young talents in the world. The structure of the centre reflects the will to go from grassroots to elite," Al-Khelaifi adds.
For Allegre "the sky is the limit" on PSG's ambitions. "There are a lot of new territories we need to focus on because we are the club of the new generation and so we need to understand their code," he claims. "We always like to be where people don't expect us to be, like the academies in the UK."