A Level Results 2019
A Level Results 2019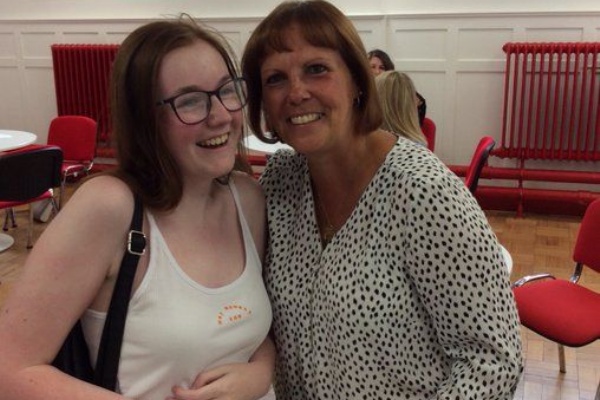 Exceptional outcomes have been achieved at St​.​ Martin​'​s Sixth Form Centre once again as the school​ continues to​ go from strength to strength. A​s a growing ​s​ixth ​f​orm provider within Caerphilly with a total of 118 learners, strong academic success and impressive facili​​t​ies​ w​e are​ proud to announce that 92% of learners​ have​ achieved the level 3 threshold of 2A level passes this year. The number of learners attaining 3A*-C also rose by 7% to 62% of the year group. There was 100% pass rate in all 19 out of the 21 subjects studied by students this year.
​All students​ have​ obtained the grades required to progress ​onto their ​​diverse ​higher education ​courses, chosen career ​​pathways, apprenticeships and work placements.
Mr Jarvis​,​ Head teacher​,​ congratulated the ​s​ixth ​f​orm students on another exceptional year of results and wished the​m ​well as they begin the next exciting chapter in their lives, knowing that they are now fully prepared for life beyond St​.​ Martin​'​s.
Top achievers in Year 13 were​:
​ Charlotte Ball English lit A* history A and RE A
Thomas Davies Welsh Bac B B Mathematics A* Physics A and Electronics A*
Jessica Evans Welsh Bac A Biol A chem A maths A
Bethan Morris WBQ Drama A RE B BTEC H&S Distinction *
Evie Poyner WBQ A Biology B English Lit A Psych A
The outstanding results were not limited to Year 13 with high standards being set by year 12 with notable high achievers being​:​
Chloe Beacham achieved 3As ​in ​Eng​lish​ Literature, Geography and Media studies
Ellie Davies​ secured​ 3 A grades in Chemistry, Mathematics and Physics
Sean Kedward​ gained​ 2As In Business Studies and Mathematics
Jack Pedley ​achieved ​2A ​​grades a B and C Biology, Geography and ICT
Lucas Rees ​achieved ​2 ​​A grades and a B grade in Biology, Mathematics and History
The leaders of the ​s​ixth ​f​orm​,​ Miss Hopkins and Miss M​c​Callion stated​,​ ​"​It is wonderful to be leading the school​'​s Sixth Form Centre, which is at the heart of our community and so highly regarded within the area as a leading provider of Post-16 courses.​"​
The governing body are highly supportive and have heavily invested in the facilities at the school which have been further enhanced this year by the creation of larger spaces for independent study and reflection. The highly skilled and experienced Sixth Form team of teachers provides quality provision within small class sizes which gives our students personalised support and guidance at such a critical time in their lives.
Providing personalised tutoring, within small class sizes enables teachers to give our students the individual attention and guidance that they require at this stage in their lives when they are studying at such a high level. Coupl​ing​ this with the impressive facilities available to all learners are the key ingredients for success at this level​.​
For further information on applying to join St​.​ Martin​'​s Sixth Form Centre please contact the school via email at reception@stmartins.caerphilly.sch.uk