Help us raise money for FREE every time you shop online!
Help us raise money for FREE every time you shop online!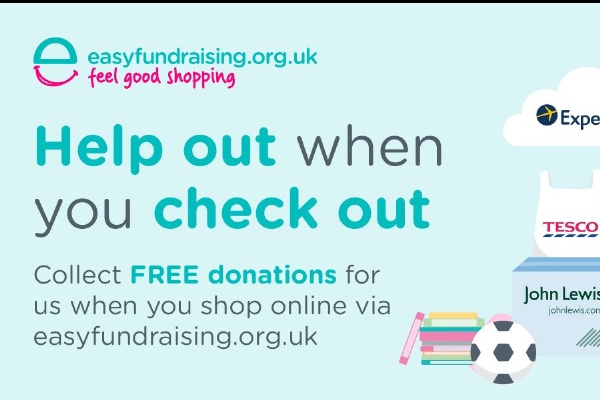 Dear Parent / Carer,
Here at St. Martin's School we are committed to providing our learners with the very best 21st Century learning opportunities. As a school we have invested heavily over the last two years in new technologies, however as part of our ongoing development as a digitally competent and google school, there is a lot more we would like to do to enhance your child's learning experience. We want to to invest in ipads, chrome books and a new google suite for students to undertake their studies in.
We've signed up to the 'easyfundraising' website in a bid to strengthen our investment, but we kindly need your help and support. Easyfundraising is a free and easy way to raise money with no cost to you or the school.
Please see below the video and some Frequently Asked Questions to help you understand fully how easyfundraising works.
We'd like to take this opportunity to thank you in advance for supporting us with this initiative and look forward to sharing with you the changes we are able to make as a result of your help.
https://www.easyfundraising.org.uk/causes/stmartinsschoolcaerphilly/
FAQs
How does it work?
Easyfundraising makes it really easy for you to raise funds!
There are 3 easy steps -
Go to the link above and sign up for free.
Start shopping. Every time you shop online, head to easyfundraising first (there is an app too!). There are over 3,000 retailers on board, so simply pick the one you want to visit and start shopping.
Now the 3rd and best thing, after you've checked out, the retailer will make a free donation to your good cause and it won't cost you a penny extra! All you need to do is remember to come back to easyfundraising before you shop to keep collecting donations.
How is it free?
Like price comparison websites, easyfundraising make money through marketing. Put simply, you just use easyfundraising like a search engine (as you would google) but because easyfundraising take you there, they receive commission from the retailer when you make a purchase and at least half of which is then donated to us. There's no charge for setting up on easyfundraising or for using the service.
What retailers are involved?
There are over 3,000 popular retailers involved from supermarkets, holiday agents to mobile phone companies associated with easyfundraising. Names including Amazon, Tesco, Asda, Booking.com and Vodafone to name just a few. Take a look at their extensive list here
Who can see where I've shopped?
Only you can see where you have shopped. The School Admin is able to see the retailer that a donation has come from but not the supporter who raised it.
If you have not chosen to remain anonymous you will also feature in the school leaderboard. We will show your first name and the initial of your last name, the amount you have raised for that cause and your position on the leaderboard.
Other supporters are able to see the 2 places above and below them in the leaderboard unless they are using our App which will show the top ten.
For more information on what is shared please visit this page
To find out more from easyfundraising please click here