Digital Journey - Update
Digital Journey - Update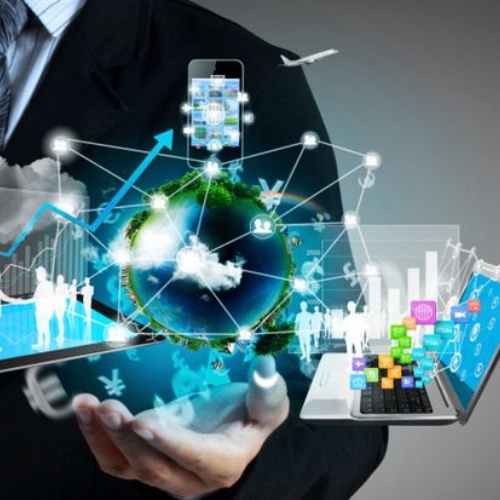 At St. Martin's School we are committed to ensuring all members of our school community are digitally confident and competent and have a willingness to embrace cultural change to positively impact all learners.
I am pleased to share the following timeline of our progress to date and the exciting plans ahead as we move for forward on our digital journey. As parents, carers, students and stakeholders it is important you are aware of the transformation we are currently pursuing that will influence our young people and enhance their learning experiences.
May 2015 - Education Technology review with UK's leading advisory service Aspire2b, meeting with a range of school's senior, middle leaders, staff and students.
November 2015 - Launch of ShowMyHomework tool.
December 2015 - ICT Strategy meeting to confirm our way forward, choosing our focus and write our digital mission statement (see opening paragraph).
January 2016 - Begin work behind the scenes with Google Education.
Following a successful introduction in the Autumn term, the ICT department implement paperless classroom system Showbie across Key Stage 3.
St Martin's School launches new website and Facebook page.
March 2016 - First meeting with Staff Digital Leaders and digital mission statement launched whole school.
April 2016 - Begin implementing Google Classroom with select classes in Welsh, Mathematics and ICT.
ShowMyHomework review & evaluation, obtaining feedback from parents, students and staff. (Updates soon)
May 2016 - E-safety continues to be an important focus for us through the use of assemblies, ICT lessons and work with PC Kerslake and School Beat.
June 2016 - Launch Google Apps For Education (GAFE) with staff.
Trial & focus on 5 key apps across all departments to enhance teaching and learning and staff development.
The future...
Introduce and trial the use of a St Martin's School app in line with the school
website.
Set up a team of student digital leaders.
Embed Google for Education fully across the school.
Regular training meetings for staff and student digital leaders.
Map, track and embed digital literacy across every subject.
Digital Evening with Parents and Grandparents.