T&L Apps - Staff Review
T&L Apps - Staff Review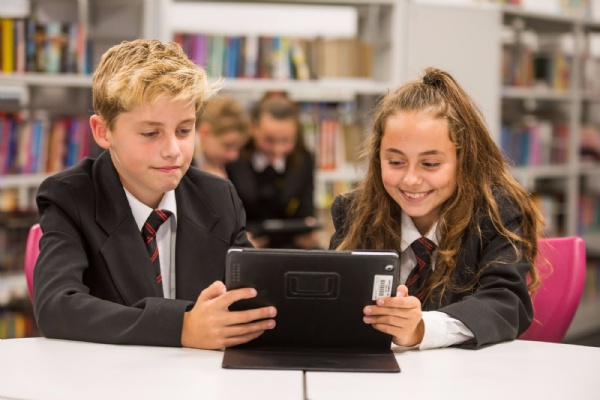 Throughout the summer term, staff digital leaders from all departments trialled, tested and reviewed five key apps. Our initial evaluation of these apps have been documented below. Over the next academic year we will continue work on these apps, welcome our student digital leaders to our journey and widen our focus to include other key apps that will benefit our students' learning experiences.
1) Google Classroom https://classroom.google.com/
Recommended features
Hand in work electronically and re-submit work with a 'paper trail'
Good way to provide pupil responses and feedback
Sharing of resources for students
When using the Gradebook feature, Classroom produces a summary sheet on a spreadsheet including averages per student and activity which is useful for monitoring the quality of homework
Students can submit spoken responses by uploading MP3 or videos
Advice to new users / teachers
Easy to use
Useful to share resources electronically
Cut back on photocopying - students can connect to the classroom app via their mobile phones, iPads of PC
Example uses
Assignments for students
Past paper questions
Sharing of links
Homework and deadlines can be set (alongside SMHW)
Incorporate with google docs, all students can work on the same document at the same time.
2) Ed Puzzle https://edpuzzle.com/
Recommended features
Edit videos from a range of sources
You can add questions and create quizzes in the form of multiple choice or text
There is a feature to add feedback for instant feedback to students
Easy to use, links directly to Google Classroom and produces analytics to track progress, answers and grades
Advice to new users / teachers
Build skills slowly
Upload video and learn how to crop
Then learn how to voice over and then learn to add questions
Next learn to post to Google Classroom
Then learn how to generate the stats. Very user friendly
Example uses
Edit videos
Create video quizzes for homework
Voice over for created videos - narrative, explanation
3) Socrative http://socrative.com/
Recommended features
Create own quizzes as well as downloading and editing from a socrative shared area
Various form - Student led and different types of questions to use - multiple choice, true/false/extended answers
Fun and interactive races, bring out the competitive element in pupils
Instant feedback through the quizzes to both pupils and staff
Reports generated on progress which can be emailed or viewed
Advice to new users / teachers
Easy to use. Sharing of resources is very good
Step by step guide to use the app
Keep a log of class by class for assessment purposes
Pupils can download the app on their phones
Advice - keep an eye on pupils names as they can enter any name
Example uses
Starters and plenaries
Formal and informal assessments
Monitor pupil progress
Link to past paper questions
Engage pupils - interactive and competitive
4) Kahoot https://getkahoot.com/ https://kahoot.it/
Recommended features
Teacher can create own quiz
Option to search for specific topic using filters.
Advice to new users / teachers
Teacher must set up free account first using .com
Pupils use it and are given a pin per game to sign in
Great pupil engagement - need wifi on iPad to access or available on mobile phones
Watch out for usernames pupils will use. You can block them.
If using mobiles, data can be slow and pupils will be disengaged
Using school iPads would be much better as not every pupil has data or phone
Example uses
Timed quizzes so good for end of session
The competition helps with engagement
Gives instant scores of correct answers
Pupils are always asking to play it - good for end of lesson activity or plenary
5) Quizizz http://quizizz.com/
Recommended features
Able to download spreadsheets of results
Teachers able to identify weak areas
Gives teachers instant feedback
Resource bank of available quizizz online
Advice to new users / teachers
Fun and easy to use, engages students
Keep an eye on how pupils give themselves names. These can be deleted by the teacher
Pupils sometimes freeze out of the game
Use public quizizz as a resource
Perhaps check settings and switch off the sound!
Example uses
Monitors progress
Interactive and competitive.
Can be used as homework task in Google Classroom
You can produce your own answer MEMES which can increase engagement